K-Pop | The Most Popular K-pop Groups [Girl & Boy]
By Ivy Ross | Last updated: Aug 08, 2019
Search for a K-pop group here:
AmoyShare
Free MP3 Finder
or
Download MP3 on PC/Mac >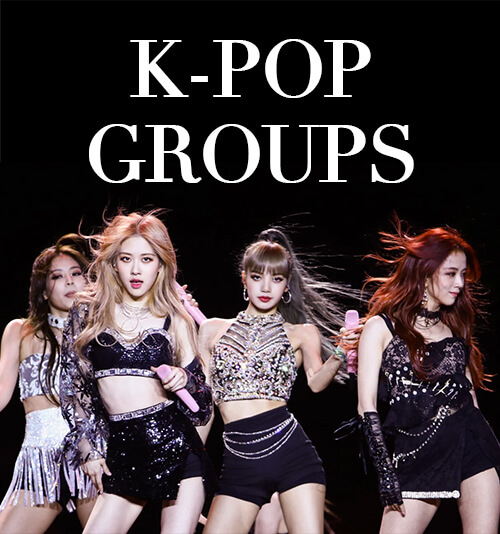 K-pop refers to Korean pop music, especially the modern-day musical genre. Though originating in Korea and South Korea, K-pop has risen to global fame for its choreography, addicting melodies, and fashion. Among a bevy of K-pop bands, a few K-pop groups are successful and have a large number of fans all over the world.
Today, I'm going to focus on the hottest K-pop groups and their songs, K-pop profiles, as well as the best sites for K-pop news.
Let's get started.
K-pop Girl Groups
---
1. Blackpink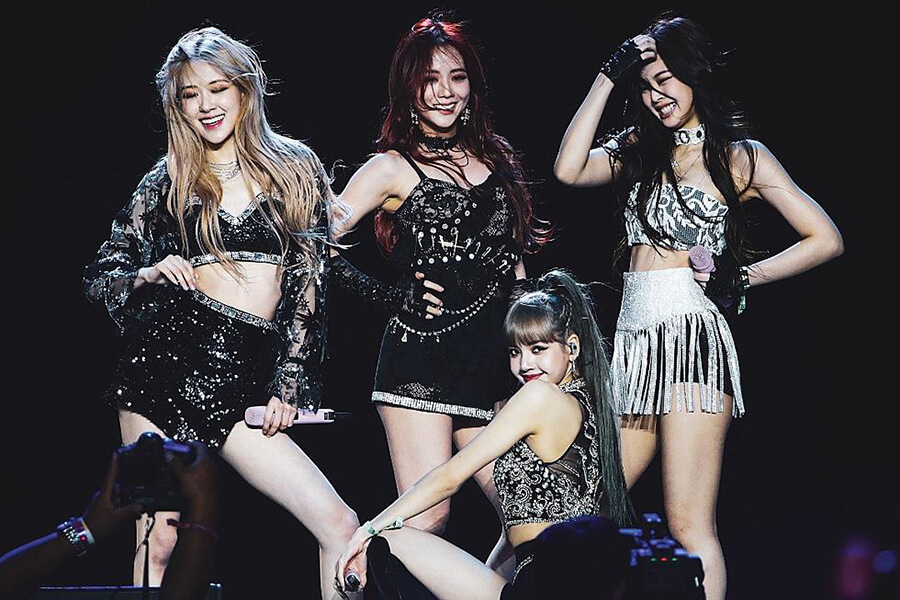 Blackpink is a K-pop girl group under YG Entertainment. It consists of 4 members – Jennie, Lisa, Jisoo, and Rosé. The K-pop idol girl group debuted in 2016 with their single album Square One. Ddu-Du Ddu-Du, the dance practice video, has been hot since it's released in 2018. As of July 2019, the video has received over 900 million views on YouTube. The quartet is storming the world with impressive songs. The followings are the 10 best Blackpink songs.
Kiss and Make Up (ft. Dua Lipa)
More
2. Twice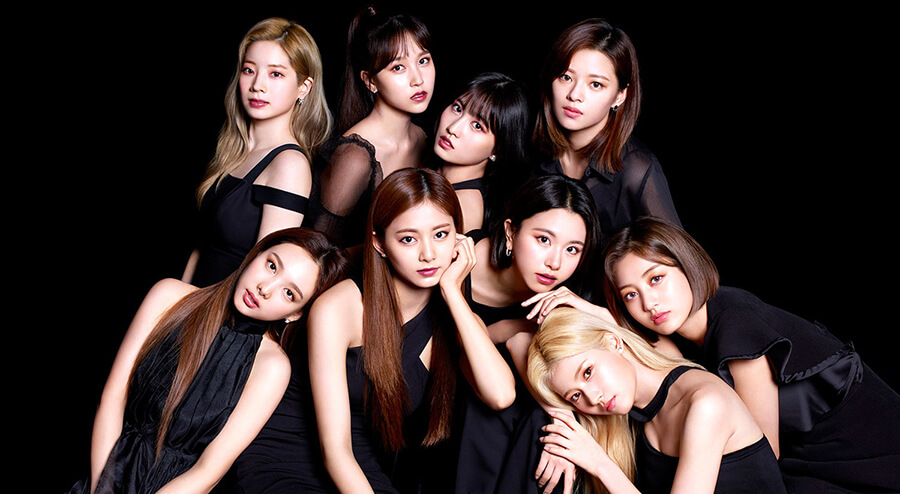 Twice was formed by JYP Entertainment in October 2015. The group debuted in October 2015 with the mini album The Story Begins. They became famous for their single Cheer Up, which was released in 2016. It was rated as the best performing single of the year. The group won the Platinum certification in Japan, the first-ever South Korean girl group that has received the honor.
The girl band has 9 members – Jihyo, Nayeon, Jeongyeon, Momo, Sana, Mina, Dahyun, Chaeyoung, and Tzuyu.
The most famous songs of the group are listed as below. Enjoy!
3. Red Velvet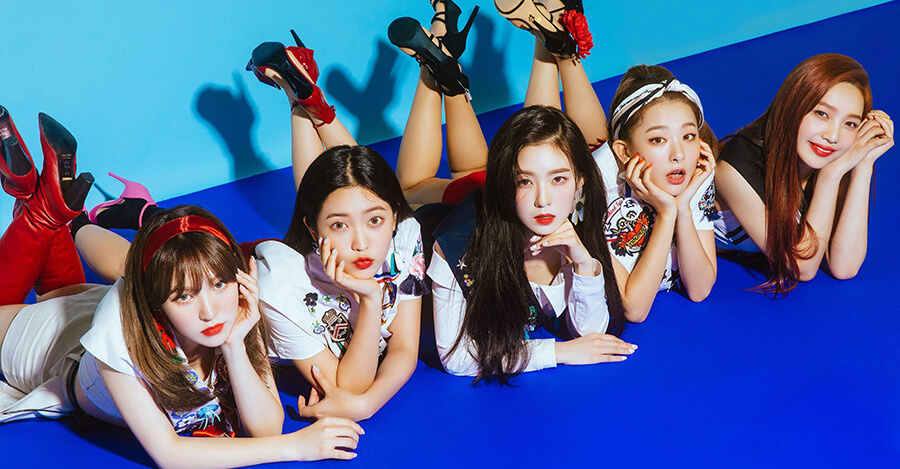 Red Velvet debuted with its Europop-inspired single Happiness in 2014 under S.M. Entertainment. They soon impressed K-pop for duality and a whimsical approach in their visuals. The group is comprised of Irene, Wendy, Seulgi, Joy, and Yeri.
Since debut, the five-member group has racked up a sizable amount of achievements in South Korea and the global stage. In 2017, the group won the Mnet Asian Music Award for Best Female Group. In 2018, the single Bad Boy made them top Billboard's K-pop songs list.
Now let's check their best songs:
4. Girls' Generation

Also known as SNSD, Girls' Generation is another girl group under S.M. Entertainment. The group debuted in 2007 with Into the New World. They are one of the longest-running K-pop girl groups.
As for the members, there are some changes over the past few years. At first, the group had 9 members – Taeyeon, Sunny, Hyoyeon, Yuri, Yoona, Jessica, Tiffany, Sooyoung, and Seohyun. But now, there are only 5 members, because Jessica left the group in 2014, while Tiffany, Sooyoung, and Seohyun left in 2017.
Different from other girl bands that become famous soon after debut, the group rose to fame for their single Gee two years later in 2009. The song was also the hottest of the 2000s in South Korea. Moreover, what made them globally famous were their songs The Boys and I Got a Boy. What else songs do you know about Girls' Generation? Take a look.
Tell Me Your Wish (Genie)
More
5. GFriend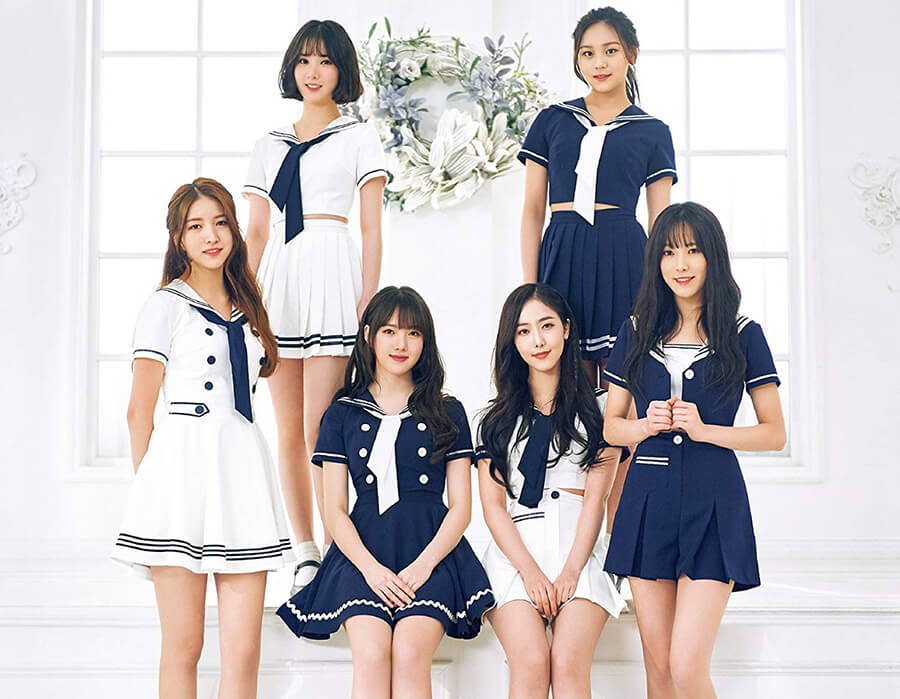 The group debuted with Season of Glass in January 2015 under Source Music. The members are Sowon, Yerin, Eunha, Yuju, SinB, and Umji, with Sowon the group leader.
The group hasn't been quite prolific when it comes to title tracks, releasing only nine official singles since their debut. Luckily, they've also recorded a CF music video to fill that remaining spot.
They won the Best New Female Artist in November 2015 at Melon Music Awards. In 2016, the song Navillera received a total of 14 music show wins over the course of their promotions. Put together with the 15 music show wins of Rough, they became the girl group with the most wins gained within a year with a total of 29 wins.
K-pop Boy Groups
---
1. Bangtan Boys (BTS)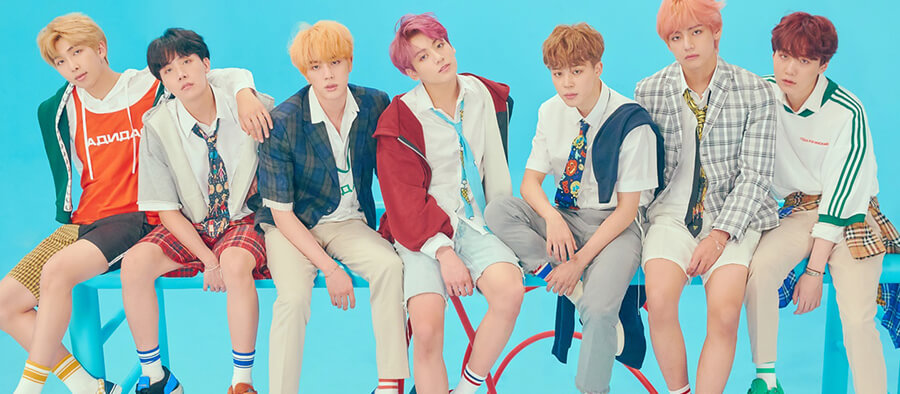 Bangtan Boys is better known as BTS, which stands for Beyond the Scene. The male group made their musical debut with single album 2 Cool 4 Skool in 2013 under Bit Hit Entertainment. They have 7 members – Jimin, Jungkook, Jin, RM, Suga, J-Hope, and V. Some of them, especially Jimin and Jungkook, are hard to ignore, even for those unfamiliar with K-pop.
The group is taking the world by storm, and has become the most influential people on the internet. Since the debut in 2013, they have won dozens of international awards. To name only a few, American Music Awards for Favorite Social Artist in 2018, Best International Group by BBC Radio1 Teen Awards, and Grammy Awards for Best Recording Package in 2019.
The boy group is productive. So far, they have released more than 60 songs. Check the best 10:
2. EXO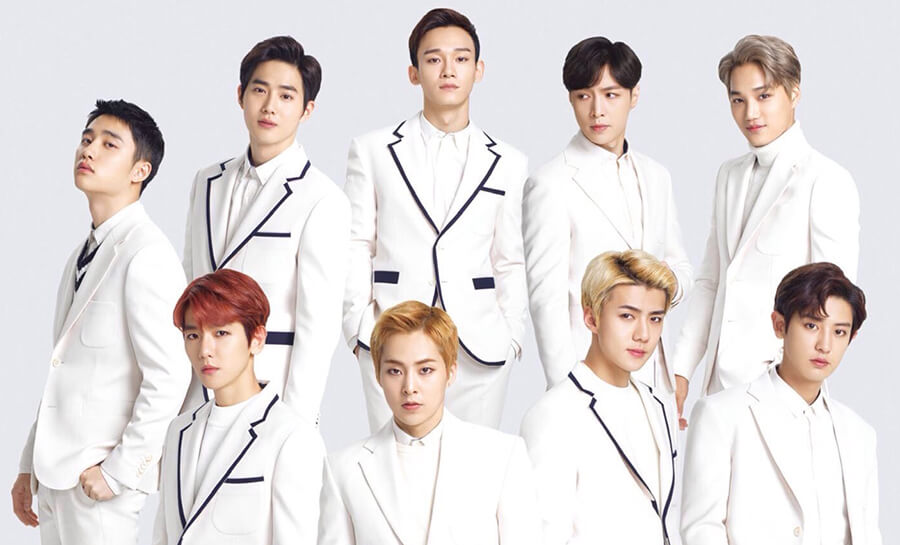 EXO currently has 9 members: Suho, Xiumin, Lay, Baekhyun, Chen, Chanyeol, D.O., Kai, and Sehun. The group debuted with mini album Mama in April 2012 under S.M. Entertainment.
EXO makes the Guinness World Records for winning the most awards at the Mnet Asian Music Awards. From 2013 to 2016, they had won 5 prizes for Album of the Year from 2013-2016 and Artist of the Year in 2014.
Their music blends the elements of rock, rap, hip-hop, and R&B. They have various concepts for albums. For example, the biker concept in the latest album Don't Mess Up My Tempo is catchy. How many EXO songs have you ever known? Check it below.
3. SHINee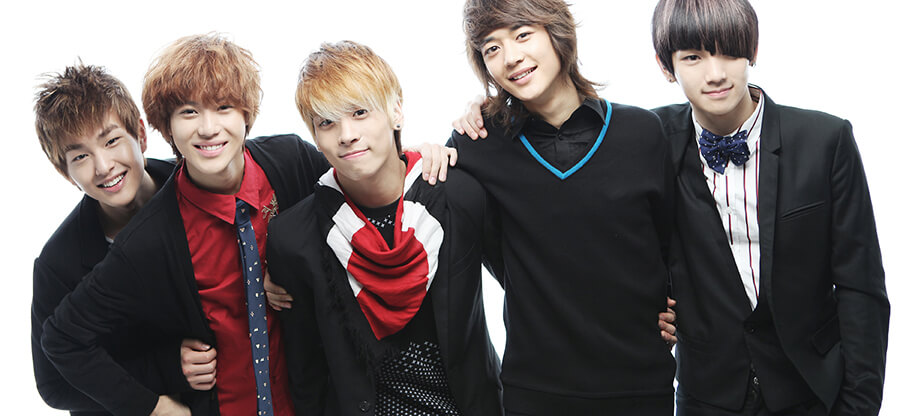 SHINee is a boy band managed by S.M. Entertainment. They debuted in 2008 with the album Replay. In 2010, the song Lucifer was a big success, and made the group known worldwide. They impressed the audience with their captivating dance performance and ballad songs.
The boy group has 5 members - Onew, Jonghyun, Minho, Key, and Taemin, with Onew the leader. But there are 4 left after Jonghyun committed suicide in 2018, which shocked the music world.
Since debut, the group has released 40 songs, and some of them became a hit.
4. Super Junior

Formed in 2005, Super Junior is a veteran boy band under S.M. Entertainment. The group is comprised of a total of 13 members at its peak. But this year, the group announced comeback with 9 members: Leeteuk, Heechul, Yesung, Shindong, Siwon, Eunhyuk, Donghae, Ryeowook, and Kyuhyun.
For the 14 years and counting, the group has released 8 albums, an undeniable legend in the K-pop industry. How many songs have you ever listened to? You don't need to try them all. The following are the best songs worth adding to your favorites.
5. Seventeen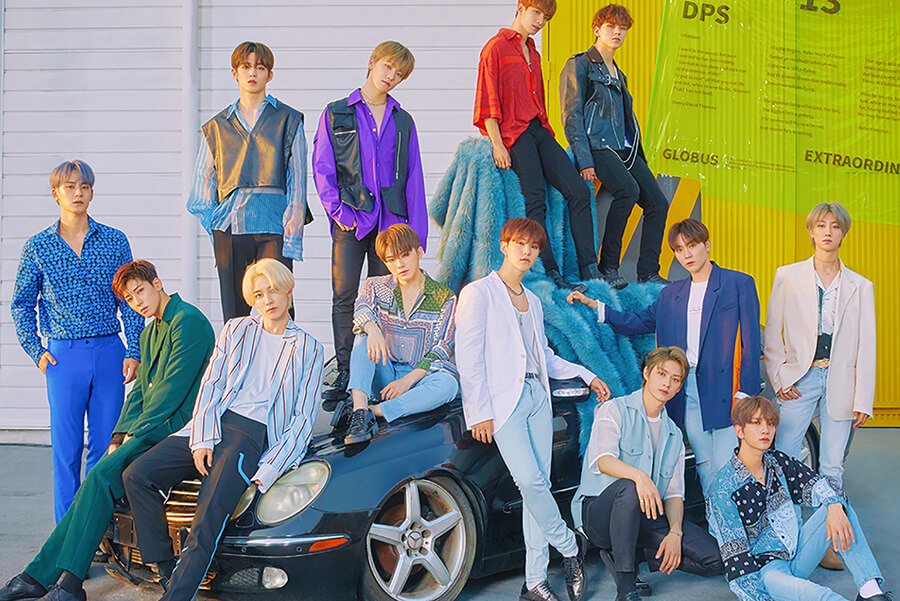 Seventeen debuted with Adore U in 2015 under PLEDIS Entertainment. The group is a big family with 13 members. But they are divided into 3 sub-units: Hip-Hop Unit, Vocal Unit, and Performance Unit. So far, the boy band has released one studio album and four extended playlists.
The group is fast-growing. During the past 4 years, they have made great achievements in K-pop industry. In 2015, the group entered 21 Under 21 Hottest Young Stars on Billboard. Their song Don't Wanna Cry was a hit in 2018. The music video received 100 million views that year.
Websites to Get K-pop News
---
As a K-pop fan, how come you don't have the best sites to tune into your K-pop idols? Here we've hand-picked 10 best websites for K-pop news. These sites deliver gossip, breaking news, and exclusives on the K-pop groups and the stars.
That's all for today. Remember to share with us the K-pop group you like best, or any better website where you get K-pop news.
Ivy Ross is a blogger and music hunter for 5 years. She is dedicated to discover popular music all over the world, and she has made 100+ playlist which is spread among 1 million users.